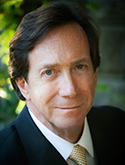 About Michael J Burke
You can count on one hand the number of agents in the Bay area that have averaged even one Marin apartment sale (4+units) per year over the last ten years. Michael Burke was the #1 producing agent during this ten-year period.
Michael Burke has represented the seller or the buyer in approximately one out of every five apartment building sales during this period (16% market share)!
75% of Michael Burke's sales are his representation of the Seller.
BBA University of Wisconsin
MAR, CAR, NAR Realtor Associations
Marin Association of Realtors, Professional Standards Committee (5+ years)
Prior Board of Directors of Marin Association of Realtors® (3 years)
Vice President & Board of Director of Marin Income Property Association
Chairman Commercial Investment Marketing North Bay (CIMNB)
Frank Howard Allen's "Lifetime Hall of Fame"
Appointed to County's Housing Discrimination Task Force
Marin's Apartment Specialist Since 1973